Another guest post! Philipe Felop gets serious here: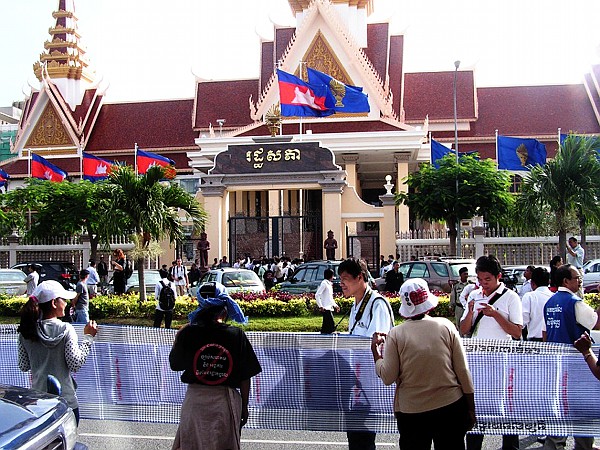 Human rights activists in Cambodia aren't just lawyers working in offices. Everyone is and can be involved in the movement. Unfortunately, state oppression of freedom of expression and assembly is rampant. People are intimidated, assaulted, arrested, and even killed for what they say and do, with whom they associate, and for how they discuss political and civil affairs. 
But everyone in Cambodia owns and wears a krama. You can't outlaw that anymore than you can ban the flip flop or fish pond. So how to quickly, cheaply, and safely self-identify as a righteous activist - and on a moment's notice? The blue krama! As a flag, as a scarf, on your waist, around your head - show up at a rally with a blue krama and you have declared yourself firmly on the side of righteous struggle for the rights of all people in Cambodia. 
You can even staple your petition to the Cambodian government on a 230 meter long blue krama, signed by citizens demanding that they: '… halt its intention of passing the Law on Associations and Non-Governmental Organizations, the Law on Trades Union and the Law on Farmers' Cooperative which restrict the basic rights and freedoms of Cambodian citizens."
Some krama!